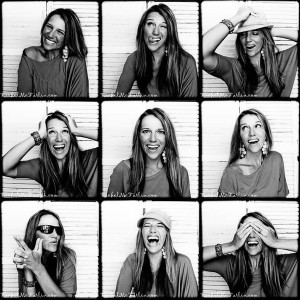 We provide story-telling photography. Our photos veer towards art—with the weaving together of subject matter, emotion, location, and occasion.
Due in large part to the support of old friends, and new clients who have become like old friends, we have grown from just little-ol'-me Rachel, into a select team of talented photographers. With a knack for connecting to people in a personal way, we love to capture unique images of your family together, weddings, new babies and even livelihoods and businesses. Every member of our team shares a similar style and eye for capturing the emotion and art that unfolds during our time with you. Your experience with all of our team is intended to be seamless, fun and just plain GREAT! Our ultimate goal is to make you so happy that refer us to others, and come back to us again someday.
BACKGROUND
I was raised in a family of artistic and humorous people. My parents and sisters all fostered a creative environment as I was growing up, and eventually I developed into the family 'picture-taker'. Ironically, a summer Business Management internship while in college was the launching point in my serious pursuit of photography. Even though I studied business, it was the creativity of my then hobby of photography that was my passion. In the summer of 1999 I bought my first 'good' camera and set out on the internship that had me spending time in North Carolina, Chicago, Santa Barbara, New Orleans, Austin and throughout Colorado. As beautiful and interesting as the scenery was in all those places, I found the most inspiration from the small details. I learned a lot about composition that summer.
Eventually, I began taking candid photographs at weddings, and friends often told me that my images ended up being some of their favorites. I have come to understand that the photographer's role in a wedding is to be an original photojournalist and a portrait artist, all-in-one…while remaining inconspicuous. I understand the more natural the flow of events, the more relaxed the bride, groom and families are – the photos will be even that much better in the end. I work to strike a balance between capturing the details and the overall setting, with the emotions that are unfolding – laughter, fun, romance, and even tears. As I watch a wedding take place, I am looking through the lens at people's faces, waiting for just the right moment to snap a smile or glance. I always leave at the end of the night feeling a personal connection and joy – I can't help it.
Over time, I took the leap into making photography my full-time job. With the help of friends and family, I was able to build my experience and portfolio. While weddings keep me the busiest now, my sessions with families, babies and even products has grown substantially over these past few years.  (You can see my expansion spin-off into commercial photography and head shot work here.)
Regardless of the occasion, I always start by getting to know my subjects – what they are looking for in the photos, how they plan to use them, and even their comfort level with having their photos taken. Everyone is different, and in order to get the best pictures, it is important to keep that in mind. I can provide as much, or as little direction as desired. If there is one underlying theme to my style, it would be FUN. One of my favorite things to hear after a photo shoot is, "We had so much fun!"
It's exciting for me to record the joy, settings and beauty of special times in people's lives. My 'job' is to capture some of the best, happiest, and biggest moments – weddings, babies, families being together. This is work I truly love.